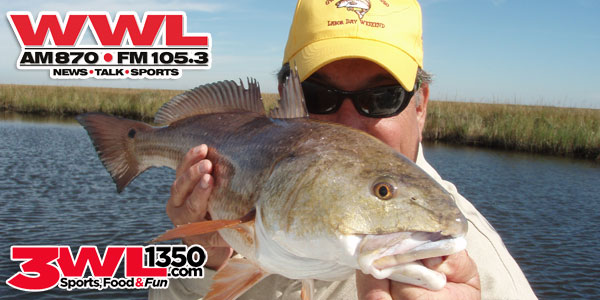 Bayard Wins IFA Kayak Tour Angler Of The Year Award

MOUNTAIN HOME, Ark.- - Brendan Bayard, of Baton Rouge, La., won the Overall Angler of the Year Award for the Inshore Fishing Association (IFA) Kayak Tour presented by Hobie Fishing. The angler received paid entry fees for one division in 2014 and $1,000 from Hobie for his accomplishment.

After two regular-season events, the anglers with the highest point totals in each division were awarded Divisional Angler of the Year Awards.

Last Updated (Tuesday, 12 November 2013 15:16)

MORE THAN FOOD, FRIENDS & FOOTBALL A TURKEY DAY MESSAGE FROM DON DUBUC

Written by Don Dubuc

On the 4th Thursday this month most Americans will gather in family groups to celebrate a truly American Thanksgiving holiday. Headlining the feast will be a bird stuffed, basted and roasted to a golden brown. Of course as with most holidays, south Louisianans do things a little different. In addition to the traditional turkey, there might be poule'deau gumbo, post roasted wild duck, venison or any number of local seafood favorites. No matter the bounty it's no wonder the American hunting and outdoor heritage remains strong when you consider it was hunter's guns that provided the pilgrims with the first Thanksgiving birds in a cold, strange new world.