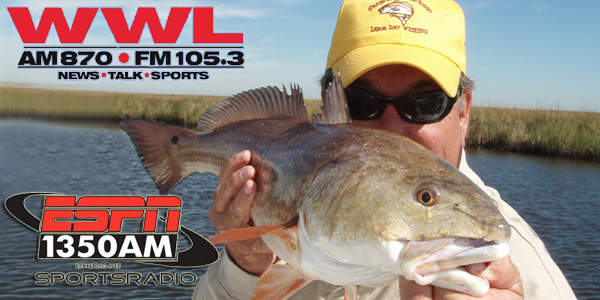 SPRINGTIME AT THE LUMPS

Written by Don Dubuc |

on-o-mato-poe-ia, n: the forming of a word (as "buzz" or "hiss") in imitation of a natural sound.

Yes, Mr. Webster your definition of this unusual word answers the question of how Acanthocybium solandri got its more common name. Many a Louisiana offshore angler upon setting the hook on one has let out a scream of WAHOO practically audible all the way back to the Venice Marina. It's for certain my favorite offshore species and early one spring I had the chance to fish with my favorite offshore Captain, Brandon Ballay aboard the Aw Heck.

Angler Hires Attorneys in Million-dollar Record Bass Fight

Written by Outdoor Hub Reporters


Arkansas angler Rodney Ply made headlines last February when he hooked a staggering 68-pound striped bass from Bull Shoals Lake in his home state. Ply's catch topped the state record by four pounds and the world record for landlocked striped bass by half a pound.
Richard & Melinda Armstrong are suing the US Forest Svc for $1mil+ after their son was injured while they were camping when the wind blew down a dead tree causing wounds & a fracture. Should they receive compensation for accidental injury on public lands?