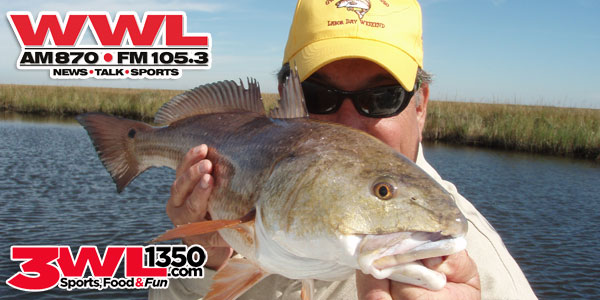 Could food up the flyway be why we no longer have mallards in Louisiana?

Biologists are puzzled why hundreds or even thousands of the ducks stay in Anchorage every year during the season, surviving mostly on the charity of humans.

Can redfish save our marshes?

Giant redfish are apparently preying on nutria in the marshes along Louisiana and Mississippi's Gulf Coast. To see how you can help too, see the current Game Recipe.
Chill Factors?
This past hunting season was was one of the coldest in a long time. When it comes to chill factors, how cold is too cold for you to hunt?