7 Female Celebrities You Didn't Know Were Hunters

by Daniel Xu

More than ever before, the ranks of hunters in the United States are being swelled by women. So it should come as little surprise that many of the ladies you may be familiar with both in Hollywood and Billboard Top 100 are already hunters themselves.

Surveys have shown that the number of women hunters has climbed steadily since the 1980s, but truly began to boom over in just the last few years. Below are seven female celebrities you may not have known were hunters. Some of them have been quite vocal about their support for the activity, while others have taken a vow of silence over the "controversy" that their hunting has caused.

9 Priceless Hunting Reactions That Will Make You Smile

Some many of you commented about how much you enjoyed the young bow huntress' reaction I thought we show you a few more. It may bring back some vivid (but sadly unrecorded) memories of your or someone's you love's first successful hunt, I know it did for me, enjoy these very special moments captured on video.
Tannerite Hog Hunting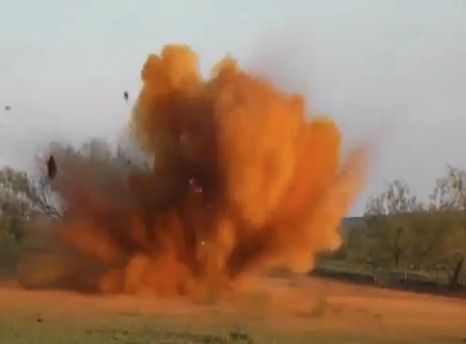 A video posted onto YouTube earlier this month titled "Tannerite Hog Explosion" graphically shows the "efficient means of exterminating feral hogs," as the description put it. Tannerite is a brand name target that explodes with "water vapor and a thunderous boom" when hit with a rifle.
(Watch the video)
Click the image to enlarge
Guy Crittendon's winning depiction of a blue winged teal pair will be on next year's LA State Duck Stamp.