Morrissey Blasts "Duck Dynasty," Cancels Performance on Jimmy Kimmel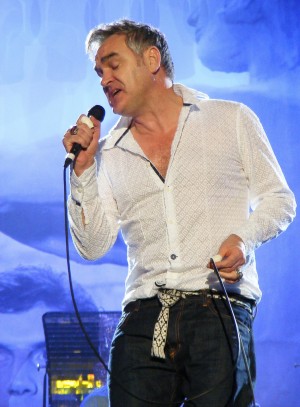 Outdoor Hub Reporters

Former Smiths vocalist and animal rights activist Morrissey was slated to appear on this week's Jimmy Kimmel Live, until he found out that the cast of A&E's reality show Duck Dynasty will also be appearing. According to Yahoo News, the Briton gave the show a choice: Duck Dynasty or himself.
Duck Dynasty revolves around the lives of the Robertson family, the owners of the prosperous duck call manufacturer Duck Commander. It is among the most-watched shows on A&E and will premier its third season this week.
"As far as my reputation is concerned, I can't take the risk being on a show alongside people who, in effect, amount to animal serial killers," Morrissey said. "If Jimmy cannot dump Duck Dynasty then we must step away."
When the show evidently did not agree to his request, Morrissey decided to cancel the performance. The singer is well known for his past activism. In 2009 he walked off a California stage because meat was being served at the concert and more recently Morrissey has demanded that his March 1 performance at the Staples Center in Los Angeles be completely meat-free. It is reported that Staples Center has acquiesced to the musician's request to make the concert 100 percent vegetarian. Even the McDonald's outlets inside the center will be shut down during the duration of the event.
The band Churchill replaced Morrissey for the Tuesday airing.
LATEST UPDATE: "Duck Dynasty" Blasts Back, Responds to Morrissey Snub on Jimmy Kimmel
We reported Tuesday that Smiths vocalist Morrissey turned down a performance on Jimmy Kimmel Live because the cast of Duck Dynasty would also be appearing. Morrissey stated that he couldn't take the risk of being seen alongside the Robertson family, who he called "animal serial killers." The Duck Dynasty crew and host Jimmy Kimmel had the chance to respond through a short skit on the Tuesday airing as shown below:
During the interview segment, the Robertson boys (Willie, Si, Jase, and Phil) talked about their fame, ducks and the importance of growing a good beard. When questioned by Kimmel about what they thought of Morrissey canceling on the show, the Robertsons expressed confusion as to who Morrissey is.
"Whoever the guy was, I don't mind. If he wants to eat vegetables, no problem," said Phil Robertson. "We don't care. We don't mind if someone says 'y'all eat ducks.' We're like 'uh, yeah!'"
The Robertson patriarch then expressed that they didn't hold any ill feelings towards Morrissey or vegans in general.