More on Don Dubuc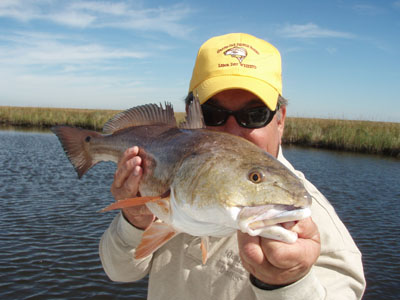 DON DUBUC, outdoorsman, conservationist, columnist, broadcaster, journalist, speaker and host of "Outdoors with Don Dubuc Radio Network" and "More Outdoors" on WWL has spent years fishing and hunting the woods, swamps, marshes and bayous of the southeast. He has combined his knowledge and love of the outdoors with a unique ability to provide both experienced and novice sportsmen with techniques and hints for successful hunting and fishing in Louisiana and the Gulf Coast.
Don's works offer more than just tips by creating public awareness of environmental and resource-oriented issues. With a special emphasis on youth involvement and ethics, Don's radio programs heard on a number of stations across the country since 1985 covers all aspects of the outdoors in a sincere, enthusiastic manner. Don's other outdoor media works includes features and photographs in a number of statewide magazines. Don also is the editor of the annual "Outdoors with Don Dubuc Sportsman & Boating Guide and is an award-winning television reporter who has written, produced and hosted over 20 years of outdoor features on New Orleans television stations now airing on WWL TV and co-hosts the "Paradise LA" statewide television show. Whether a live broadcast or magazine features, Don's unique style is, always interesting, informative and entertaining. Don's personal and professional affiliations include memberships in Outdoor Writers of America Association, Louisiana Outdoor Writer's Association (Past President) LA Wildlife Federation (Past Regional Director) Ducks Unlimited, Delta Waterfowl, Bass Angler Sportsmen's Society, Buckmasters, National Wild Turkey Federation and Bayou State Bowhunters. Don was inducted into the LA Sportsman "Hall of Fame," named "Conservationist of the Year" by two sportsmen's organizations and earned a nomination for the Governor's State Conservation Communicator Award. In 2003 Don was honored with the Louisiana Outdoor Writers Association's Arthur Van Pelt Award for lifetime achievement in conservation. More recently, Don was chosen by Ducks Unlimited for the 2016 Wetlands Conservation Achievement Award – Communications.
"On the air" Don has won numerous awards from New Orleans Press Club, LOWA, SEOPA, Winchester and the National Shooting Sports Foundation for photography, writing and broadcasting. Don's network radio show, airing every Saturday since 1989 was selected as the best in 28 states by the Southeast Outdoor Press Association. Without a doubt, Don has the most credibility, visibility and name recognition in statewide outdoor media.