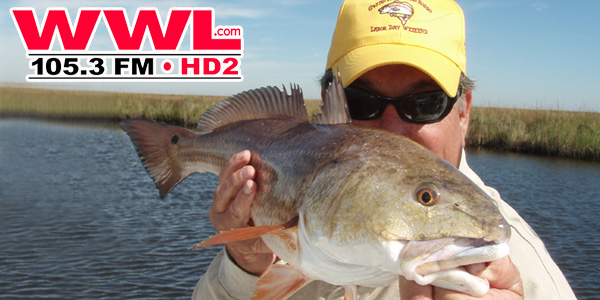 Follow them on facebook and on instagram !
Visit their website for more information BAYOUWILDTV.COM
catch 52 original prime time programs
each Thursday and Sunday Evening at 7pm on CST Cox Sports TV!
Click Here to see the current show schedule.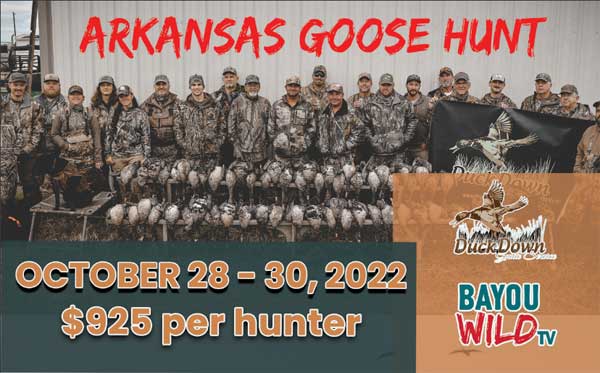 Written by Martha Stewart

Decades ago, Venice, Louisiana became world-famous for one thing: Yellowfin Tuna.
LA Ducks Unlimited Youth Waterfowl Hunt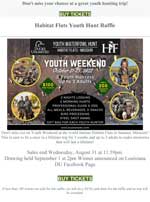 Click the image to enlarge
LA Ducks Unlimited is asking hunters to buy raffle tickets to win an exclusive duck hunting trip at a Missouri lodge. While controversial regarding negative impact to fall and winter migrations, this guide service legally plants and floods corn fields to attract and hold birds that might otherwise travel south to LA and other southern states. Take the poll and let us know your opinion.
Is asking for funding that could very well cause fewer birds to winter in LA hypocritical?
The voting for this poll has ended
SEAFOOD RECIPE
GAME RECIPE