Tony Z's Wild Turkey Breast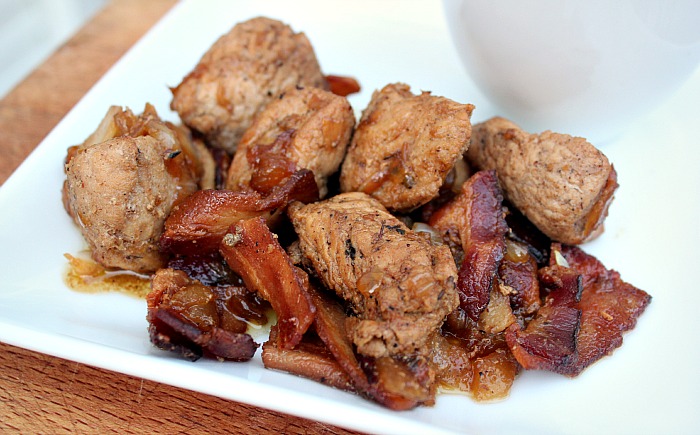 Serves 4
Ingredients
12 oz. bacon, diced into 1/4-inch pieces
Cajun poultry seasoning, as needed
4 tablespoons pasture butter
1 1/2 cups chopped onion
1 (2-pound) boneless turkey breast, cut into 1-inch chunks
4 tablespoons coconut oil
1 tablespoon coconut aminos (optional)
Instructions
1. In a large cast iron skillet add bacon and top with Cajun seasoning. Fry until crisp.
2. Drain, discard grease and set aside.
3. Add 1 tablespoon of butter and chopped onion to the skillet.
4. Saute onion until tender. Then remove onion and set aside.
5. In a bowl, combine the turkey breast, 2 tablespoons coconut oil, coconut aminos and seasoning.
6. In the skillet, heat remaining butter and coconut oil until sizzling.
7. Add turkey, cooked bacon, and onion.
8. Cook on medium-high until turkey is brown and tender (around 15 minutes).