Capt Wendy Billiot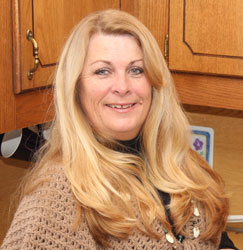 An award winning author and wetland advocate, Wendy Wilson Billiot has enjoyed life in south Louisiana for more than 30 years.

She is a contributor to several outdoor magazines, and writes one of south Louisiana's most popular weekly blogs, Bayou Woman. It is an outlet that allows Wendy the opportunity to raise awareness about that which she is most concerned -- Louisiana's coastal land loss.

A mother of five, Wendy self-published a children's picture book, in early 2005. Before the Saltwater Came offers a rare look at coastal degradation through the eyes of an endearing old otter and helps children to understand the cause and effect.

Licensed by the U.S. Coast Guard, Wendy is a charter captain who operates Wetland Tours and Casual Charters. She is a favored fishing and tour guide who has been featured in magazines such as Southern Breeze, Louisiana Travel, POV-Houma, Ascension Gumbo, and on the television show, Ascension Outdoors. However, her heart lies in the educational marshland tours she conducts for small groups.

Wendy is also the owner of Camp Dularge – a bayou bungalow she leases out to fishermen and women from all over the country who want to experience life south Louisiana-style.
Visit her website: http://bayouwoman.com