PETA Wants to Spy on Anglers with Submersible Drones
Written by Daniel Xu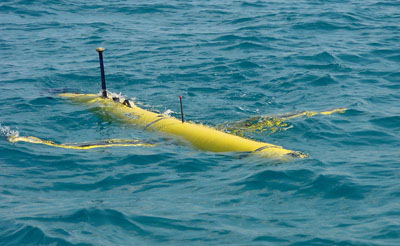 PETA is considering selling autonomous underwater vehicles, or submersible drones, to spy on fishermen.
Last year, the animal rights organization People for the Ethical Treatment of Animals (PETA) boasted that it would begin documenting hunters with aerial drones, and now it seems that the group has targeted anglers as well. PETA announced in a press release on Thursday that it would be introducing a new line of submersible drones available for purchase from its online store. The organization is hoping to field-test the new drones as early as September 27, coinciding with the National Hunting and Fishing Day.
"We plan to try out our new submersible drones in lakes, rivers, and oceans to ensure that anglers are following all the local laws," said PETA Executive Vice President Tracy Reiman. "The drones will also help document the cruelty inherent in fishing—showing how fish suffer when they're hooked and thrown back into the water injured and how other unsuspecting wildlife are ensnared by lines, nets, lures, and other equipment that gets lost or stuck under the water."
The organization stated that it is currently looking for volunteers to operate the new devices, which PETA says will be used to record anglers who fish in restricted waters, keep protected species, or commit other violations. The program is very similar to the "Air Angel" campaign PETA launched last October, which sold aerial drones to members and volunteers for use during hunting seasons. The organization remarked that the campaign was a success, although at roughly $325 per drone, it is not known how many drones were sold or even used. The campaign did however prompt some states, such as Illinois, to ban the use of drones to interfere with hunters or anglers. Sportsmen and women also widely criticized the program as harassment.
"Imagine drones running over your duck decoys or near your tree stand," Doug Jeanneret of the US Sportsmen's Alliance told Breitbart. "It would certainly interfere with your hunt and break the law. They will definitely be using them against all hunters."
PETA stated that they would not announce where they would be field-testing the new vehicles, and as of this article's writing no reports of drones following anglers have surfaced.