Don't believe everything you see on Outdoor Television shows
FROM THE OUTDOOR WIRE: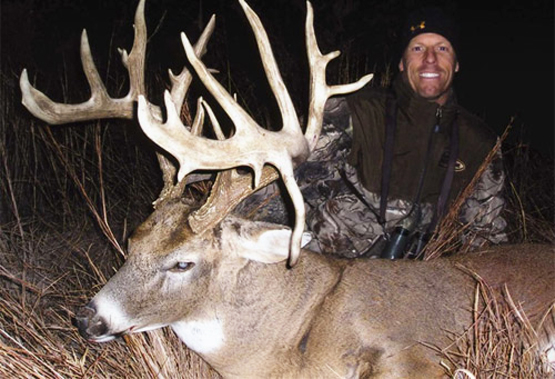 Court records indicate that Tennessee resident William "Spook" Spann, 49, was charged in U.S. District Court in Kansas City, Kan. on Sept. 6 with transportation of wildlife from Kansas to Tennessee that he allegedly obtained in violation of Kansas hunting laws.
The violations are alleged to have occurred in November 2007, the same year Spann shot a non-typical whitetail buck that grossed about 230 inches and netted about 224 Pope & Young points in Stafford County, Kan., reports Wichita Eagle outdoors writer, Michael Pearce.
The deer was shot with archery equipment, during the state's regular archery season.
At the time the deer was promoted as the largest whitetail buck ever taken on video. The story of Spann's hunt was featured in national magazines, videos and TV shows.
Spann's television show, "Spook Nation," currently appears on the Pursuit Channel cable network.
According to court proceedings reported in the Wyandotte (Kan.) Daily News, count one of the indictment alleges Spann transported antlers from Stafford County, Kan., to Tennessee, knowing the deer had been taken in violation of state hunting laws. In count two, the indictment alleges Spann falsely reported the property where the deer was taken.
The case was investigated by the U.S. Fish and Wildlife Service, the Tennessee Wildlife Resources Agency and the Kansas Department of Wildlife, Parks and Tourism