How to Measure White-tailed Deer Antlers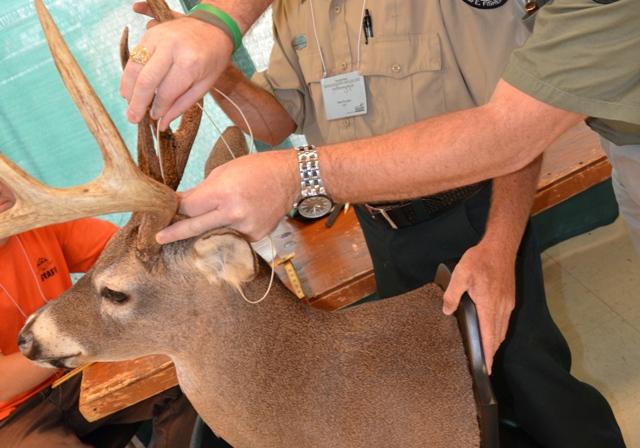 If you were lucky enough to harvest a buck this season, you may be wondering how the antlers compare to other bucks in your area. Without a standardized method of measuring deer antlers, there would be no way to know. MDWFP uses the Boone and Crockett (B&C) scoring system, the most widely accepted method for measuring white-tailed deer antlers and other game animals.
The B&C scoring technique involves measurements of beam length, tine length, antler circumference, and inside spread of the antlers, all recorded to the nearest one-eighth inch. Supplies needed to measure antlers include a flexible cable, carpenter's rule, narrow steel tape measure, yardstick, pencil, paper, and calculator.
For more information and instructions, watch the video below. Download a score chart, visit www.boone-crockett.org.