ARTICLES

JUST MY OPINION
Managing GOM Red Snapper with Scientific or Social Data?
Written by Don Dubuc |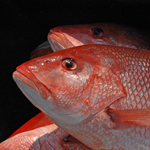 Maybe it was just me - Or did anyone else see a parallel between the recent extension of the Gulf of Mexico red snapper season and the George Zimmerman trial?
BAN ON BOWFISHING REARS ITS UGLY HEAD AGAIN
Written by Don Dubuc |

LA Senator Dan Claitor has authored Senate Bill 573 that would eliminate the taking of red drum with bow and arrow. It's nothing new. There was a similar attempt a few years back that failed to become law. This bill is slightly different in that its only rationalization is that redfish are classified as "gamefish" in Louisiana and that other gamefish species such as bass, bream and sacalait cannot be taken with bows and arrows even though any other species fresh or saltwater can. Incidentally no one seems to care about all the other species like sheepshead that far outnumber the number of redfish taken. Other "game" that can be legally taken by bow and arrow include deer, turkeys, rabbits, squirrels ducks, quail and many other species.
Are true hunters and fishermen born or made?
The voting for this poll has ended on: 09 Jun 2015 - 11:37
NOAA Fisheries & Mississippi are considering exempting Licensed-for Hire Vessels to catch and keep red drum from federal waters for 2 years that would also provide biological data collection to assist in population stock assessments. Are you ….
For only if applies to recreational anglers as well as charter boats. - 53.5%
The voting for this poll has ended