RECIPES

GAME RECIPES
Don Dubuc's Favorite Game Recipes
Over the years, Don has come across some truly phenomenal recipes for all types of game.... if it can be hunted in Louisiana, Don has a recipe.
Tony Z's Wild Turkey Breast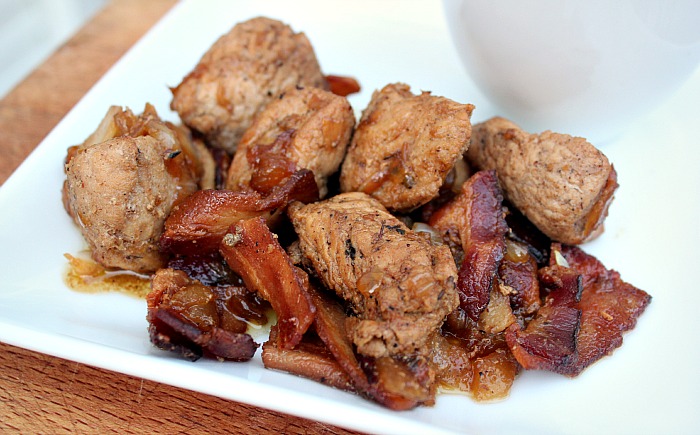 Serves 4
Ingredients
12 oz. bacon, diced into 1/4-inch pieces
Cajun poultry seasoning, as needed
4 tablespoons pasture butter
1 1/2 cups chopped onion
1 (2-pound) boneless turkey breast, cut into 1-inch chunks
4 tablespoons coconut oil
1 tablespoon coconut aminos (optional)
Instructions
1. In a large cast iron skillet add bacon and top with Cajun seasoning. Fry until crisp.
2. Drain, discard grease and set aside.
3. Add 1 tablespoon of butter and chopped onion to the skillet.
4. Saute onion until tender. Then remove onion and set aside.
5. In a bowl, combine the turkey breast, 2 tablespoons coconut oil, coconut aminos and seasoning.
6. In the skillet, heat remaining butter and coconut oil until sizzling.
7. Add turkey, cooked bacon, and onion.
8. Cook on medium-high until turkey is brown and tender (around 15 minutes).